You're a new Assistant Brand Manager or Product Manager and part of your job is managing a marketing agency. You've never managed a marketing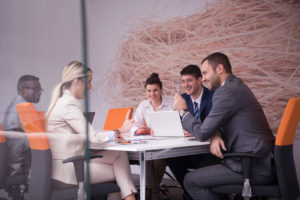 agency (or maybe you did during your internship in grad school), but you're up to the task.
The thing is, when you are talking to your marketing agency, you don't understand what they're talking about. And the work your creative team presented isn't quite what you were expecting. Maybe this isn't as cool as you thought it would be.
Or maybe it's simply that you didn't get the training to manage the marketing agency as effectively as you would like. That's where I can help. I worked on the agency side for more than a decade in account management, which is the team that is the liaison between the agency and clients, and in agency operations, helping the agency make money. I understand the inner workings of a marketing agency. And I want to help pull back the curtain to help you understand their thinking and how to better manage your agency team. The bridge between marketers and their agencies is important and it can make your marketing that much stronger when the relationship is going well.
I'll be sharing more about how to better manage your marketing agency in an online course. You'll be able to review each of the longer modules (no longer than 30 minutes each) at your convenience. And, there are additional shorter videos that cover specific challenges that are common when marketers and their agencies work together.
I'm in the final stages of development for the course. If you'd like to know more, email me. I look forward to hearing from you and working with you soon.