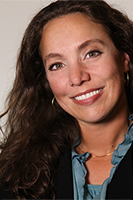 Suzanne Brown has worked on well-known brands and Fortune 500 clients while working at multinational marketing agencies for more than 12 years in Austin, New York, Chicago, Miami, and San Antonio. In each role she helped build marketing communications solutions and solve business problems.
Before working on her own entrepreneurial efforts after completing her MBA studies, Suzanne worked at GSD&M in Austin, TX for more than 6 years. In her various roles there, she helped find partner agencies that complemented GSD&M's marketing offering. She also worked with senior leadership on key business-building initiatives, including researching and briefing on potential clients and developing business plans for new opportunities. Suzanne's unique roles offered a unique, hands-on look into the operations and financial side of the marketing agency business.
In 2012, Suzanne began her own entrepreneur journey as a business and strategic marketing consultant. She has also conducted seminars at The University of Texas at Austin McCombs School of Business and on-site for clients on how keep their marketing agency teams motivated and how to find the right marketing agency.
Suzanne has an MBA in Marketing and a BBA in Finance from The University of Texas at Austin McCombs School of Business and a BA in Spanish Language from The University of Texas at Austin. She is active in her community, including serving as the Chair of the MBA Alumni Advisory Board from 2010 to 2013 at her alma mater. Suzanne, her husband and her two young boys live in Austin, Texas.